ALTO can replace your obsolete Baker DECU panels in 2 weeks or less.
Contact us for your next upgrade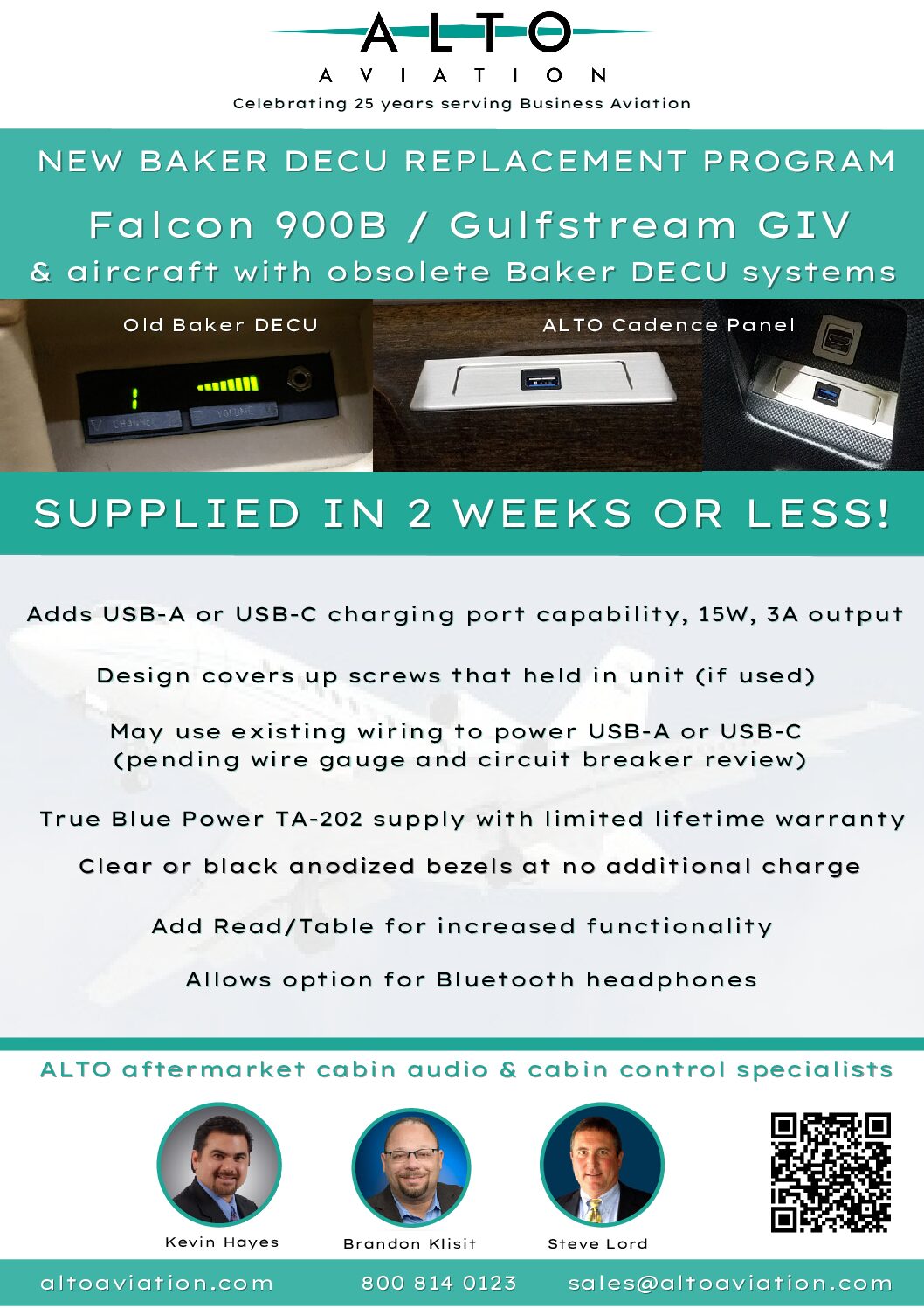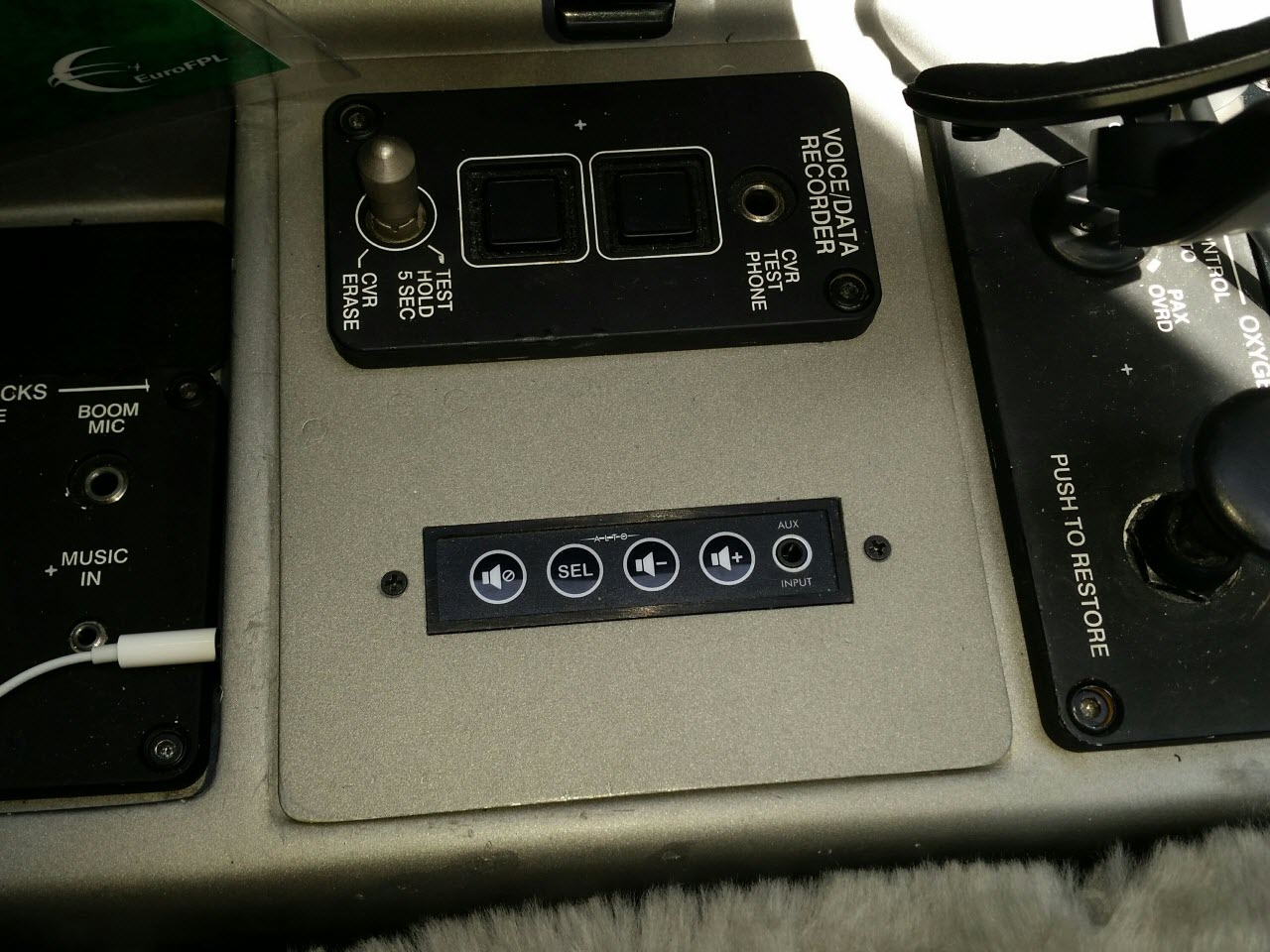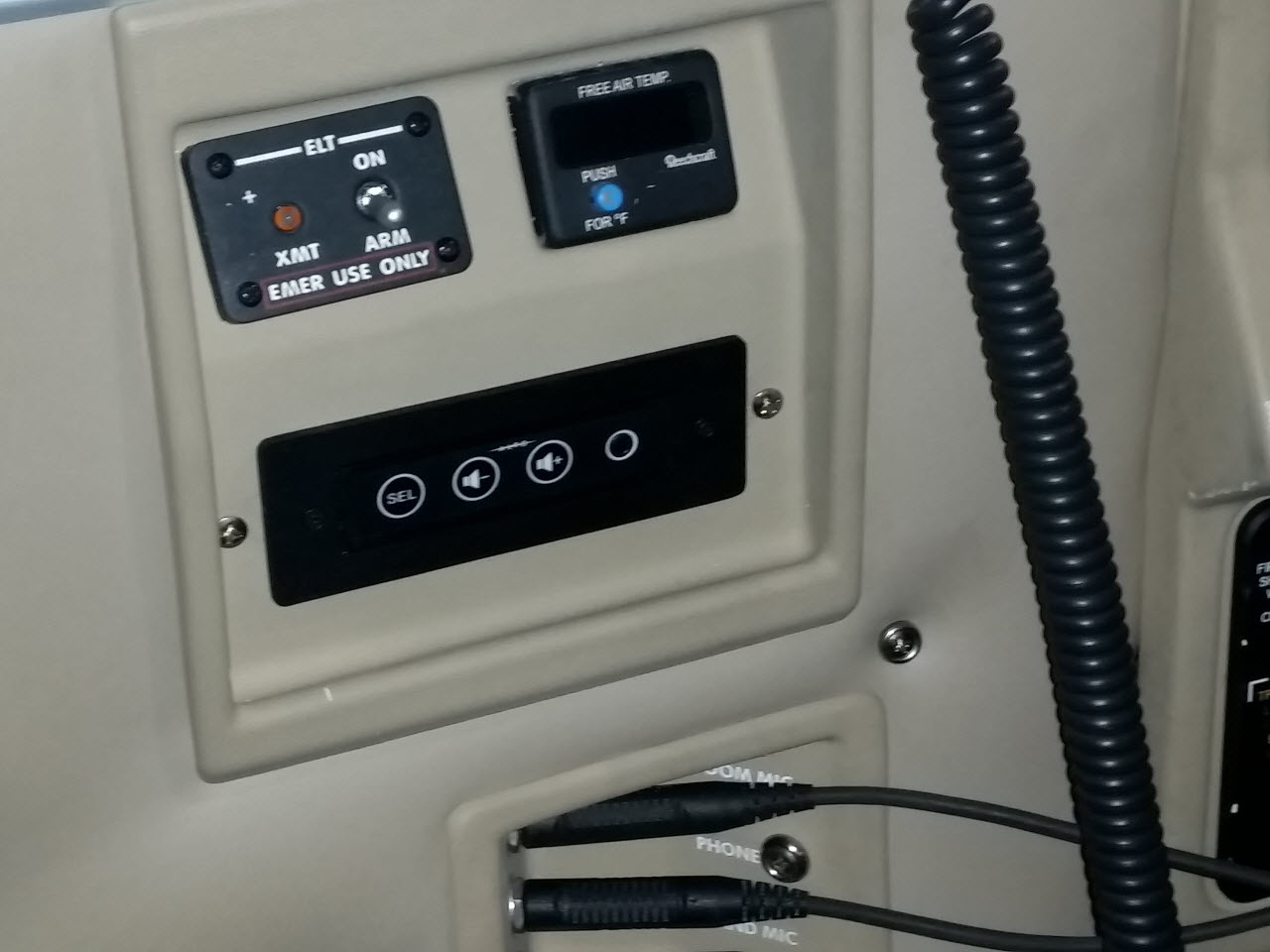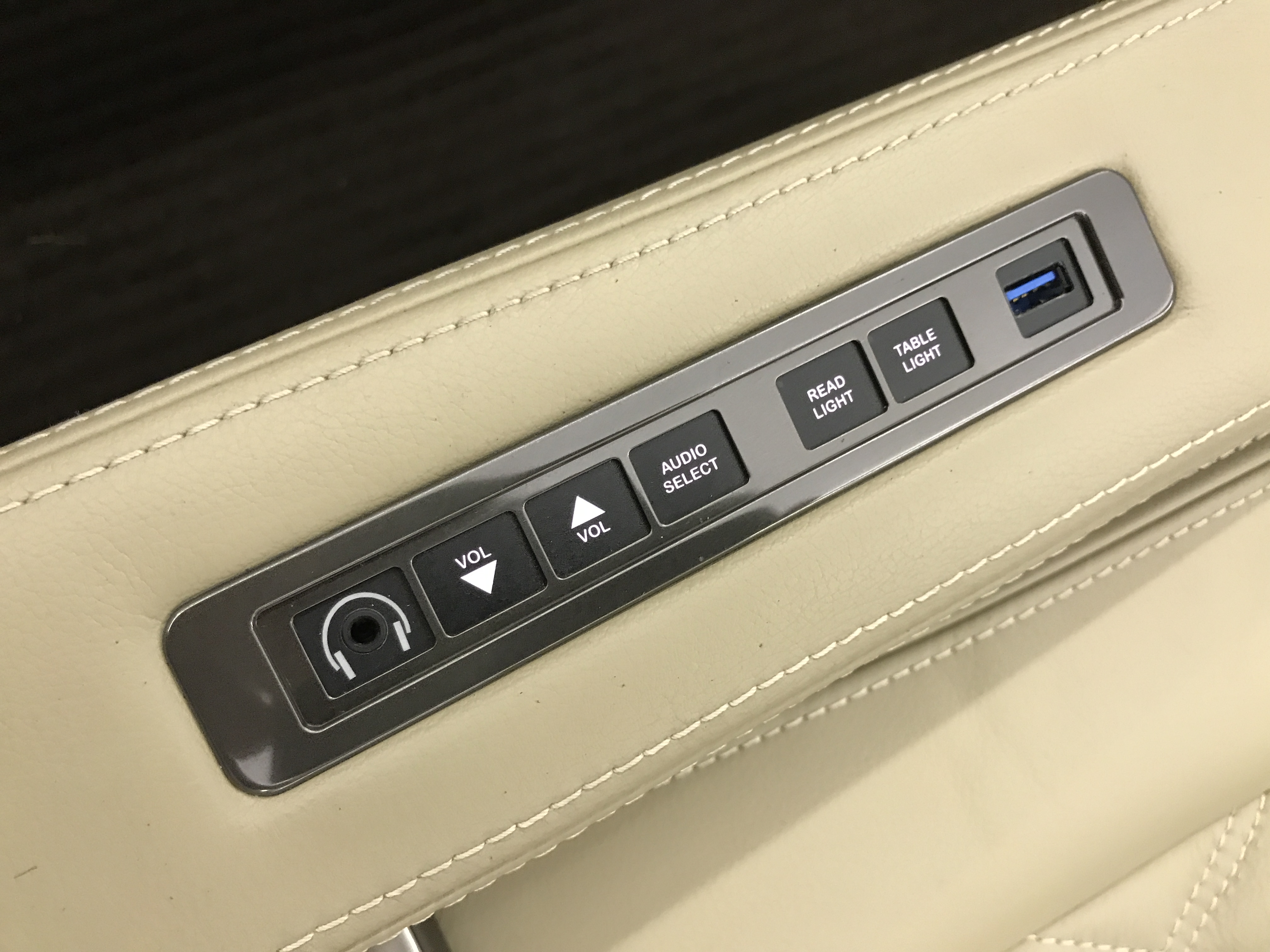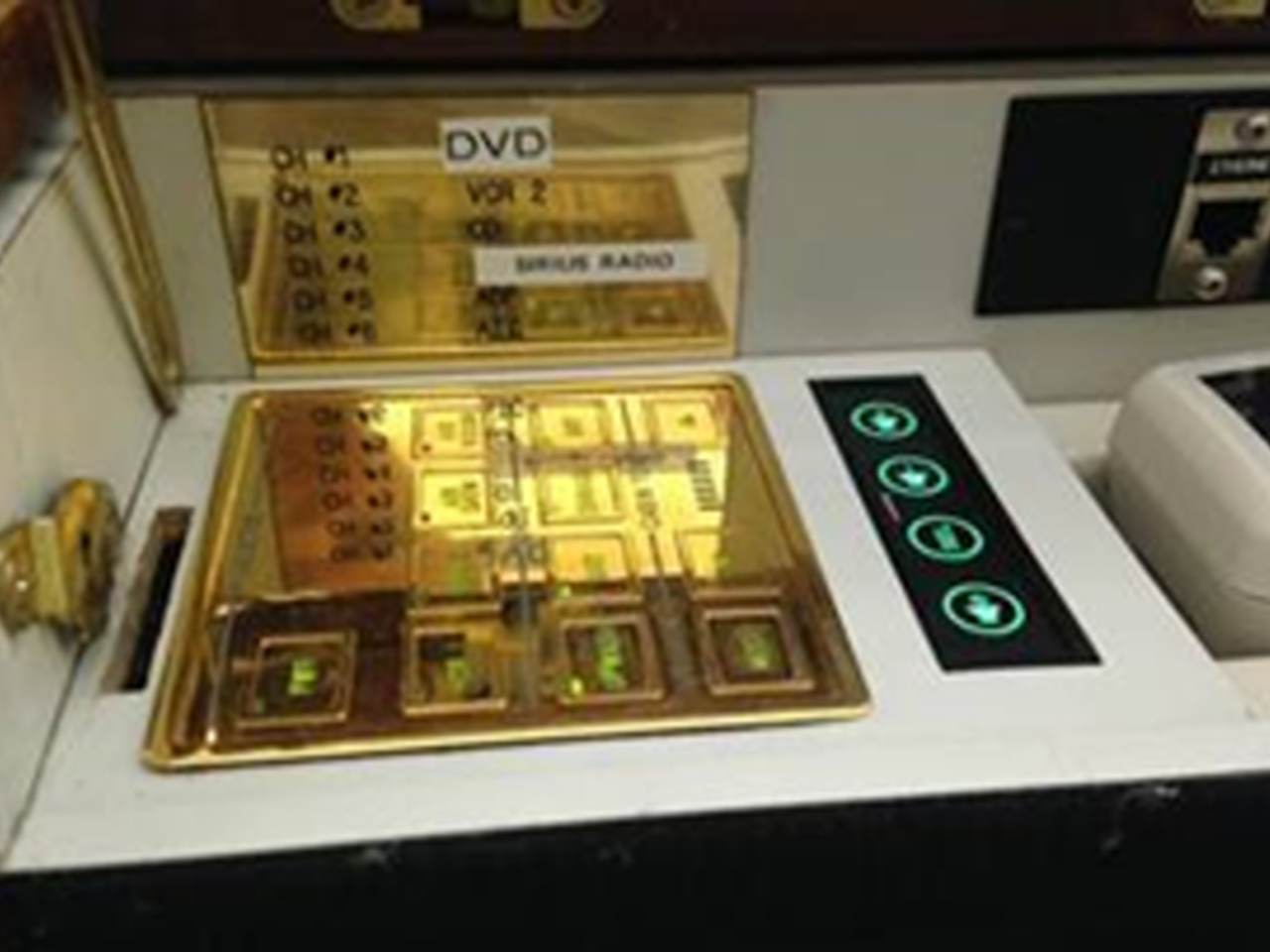 Venue / Ovation Integration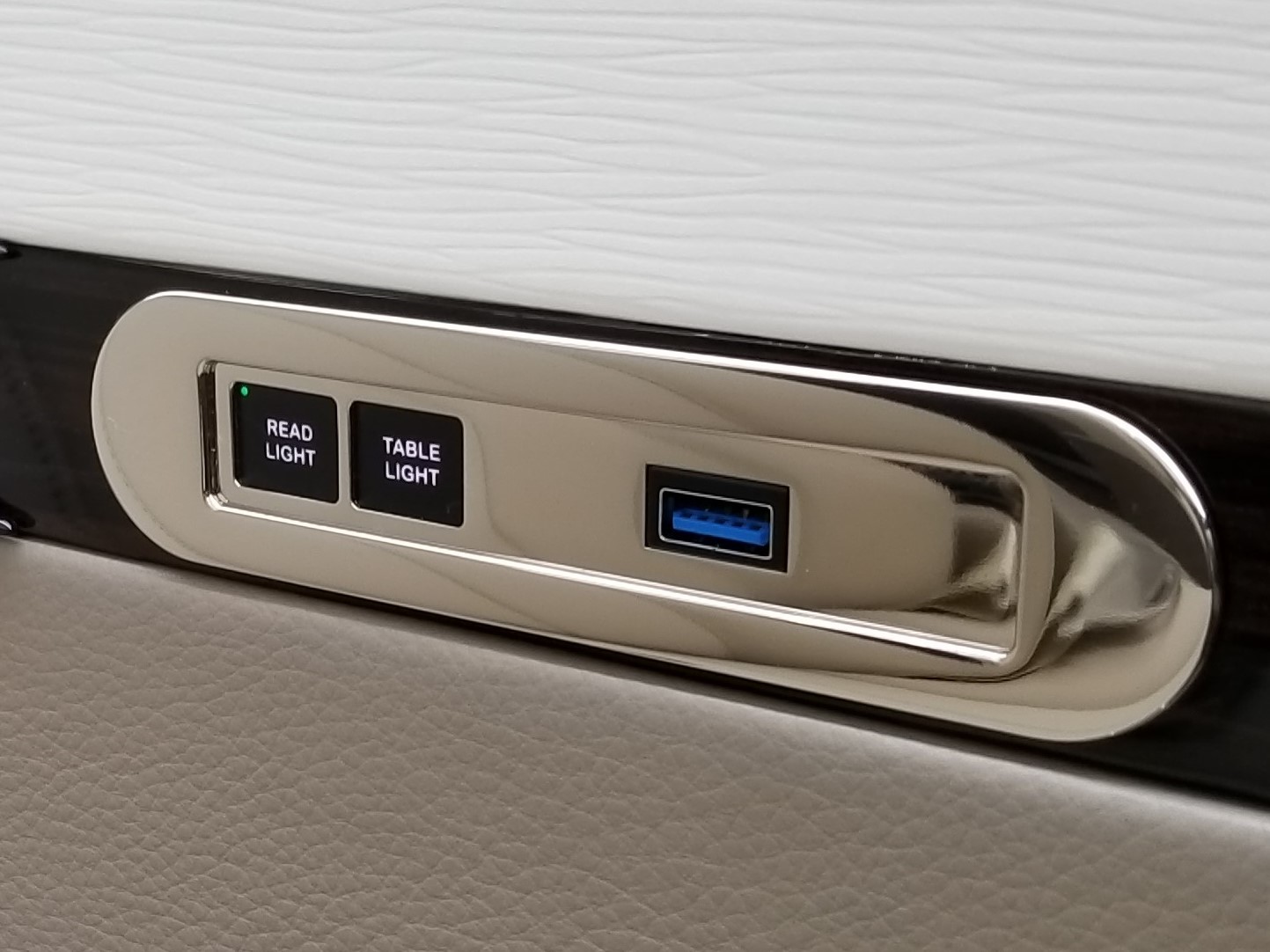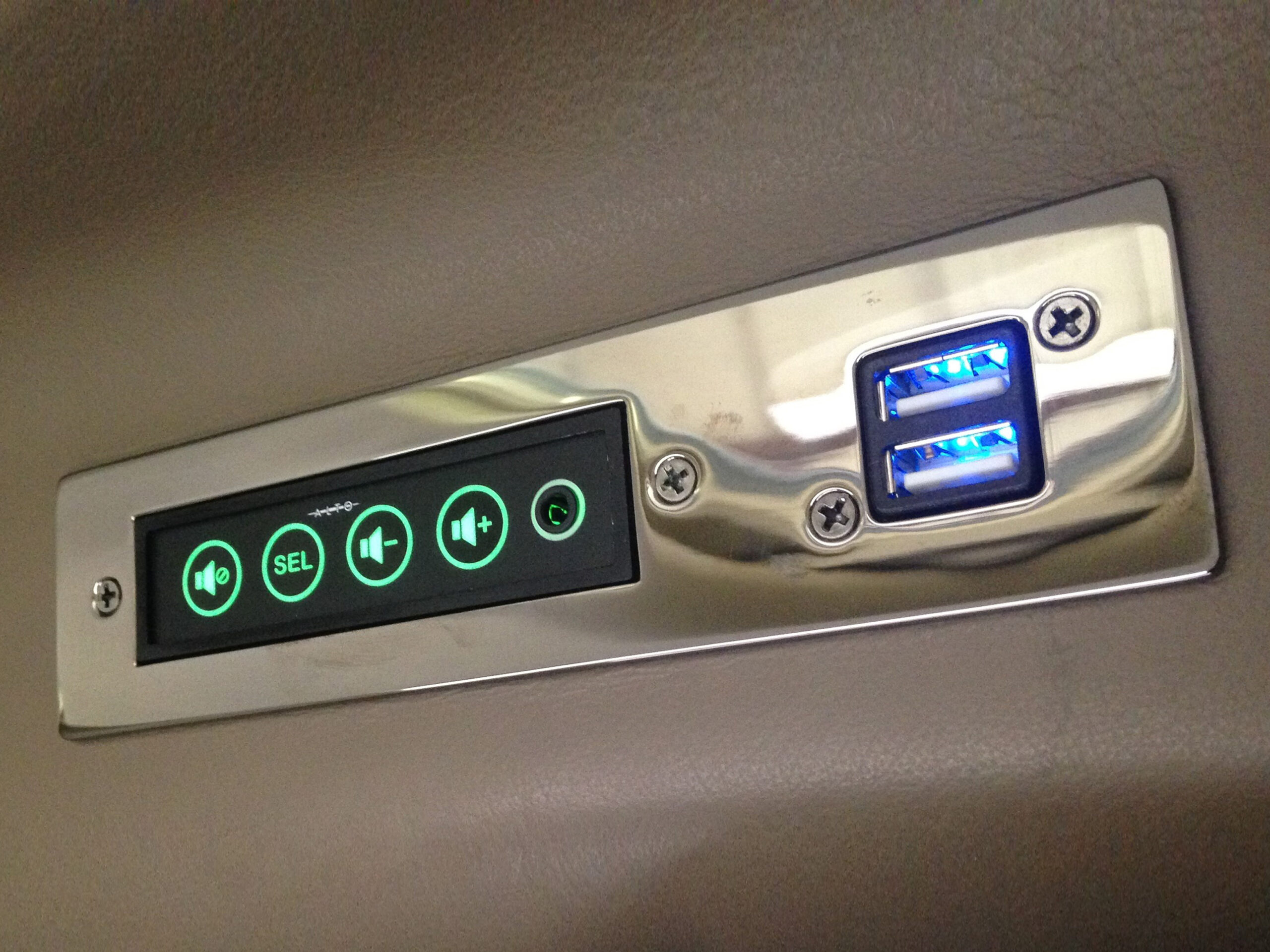 "We had the obsolete Bose® system in our GIV SP replaced with a new digital ALTO direct replacement sound system in conjunction with a Collins Aerospace Venue™ installation. The install was done by Gulfstream Long Beach, CA. The system sounds incredible and rocks the house. It is the best-sounding system we have ever heard in an aircraft. It has performed perfectly and would rate it a 10 out of 10. We highly recommend ALTO certified cabin audio systems."
Jeff Winslow, President, JET AMG, LLC
New retrofit audio upgrade for Challenger 601, 604 & 605 aircraft
Our newest cost-efficient, fast, and seamless solution to upgrade old Audio International and Baker cabin audio systems.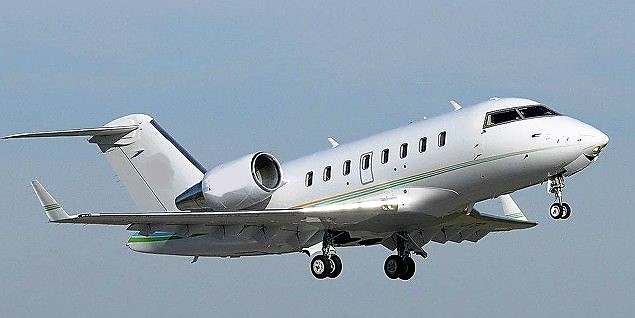 Learn more
Request a Fast Quote
"I installed the ALTO PA system and cabin speakers in my Phenom 100 and absolutely love it. The sound quality is absolutely phenomenal and passengers are soothed by the music in the cabin without the need for earphones. The passengers can control the music volume and also play their own music using an aux input. The PA option is absolutely terrific. It adds a professional, airline-like option to inform your passengers of any issues regarding the flight. The ALTO PA/music system is a must."
Michael Alper, Embraer Phenom owner and pilot