New ALTO Cadence™ Remote Control App
ALTO has developed a Remote Control App for touch-screen, phone, tablet, and PC.
Provides passengers with an elegant and intuitive interface to the entire IFE and CMS installation in your Business Jet.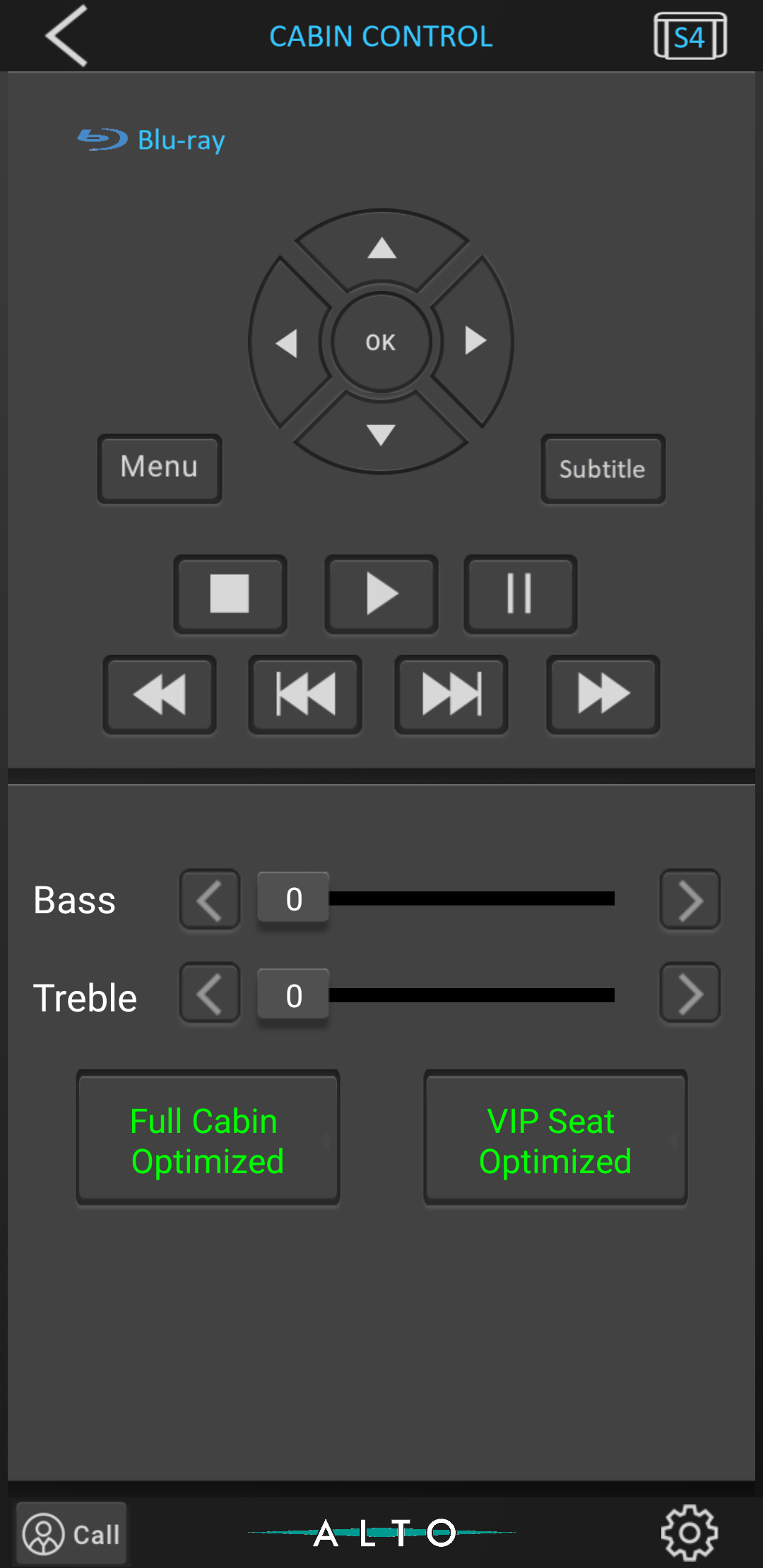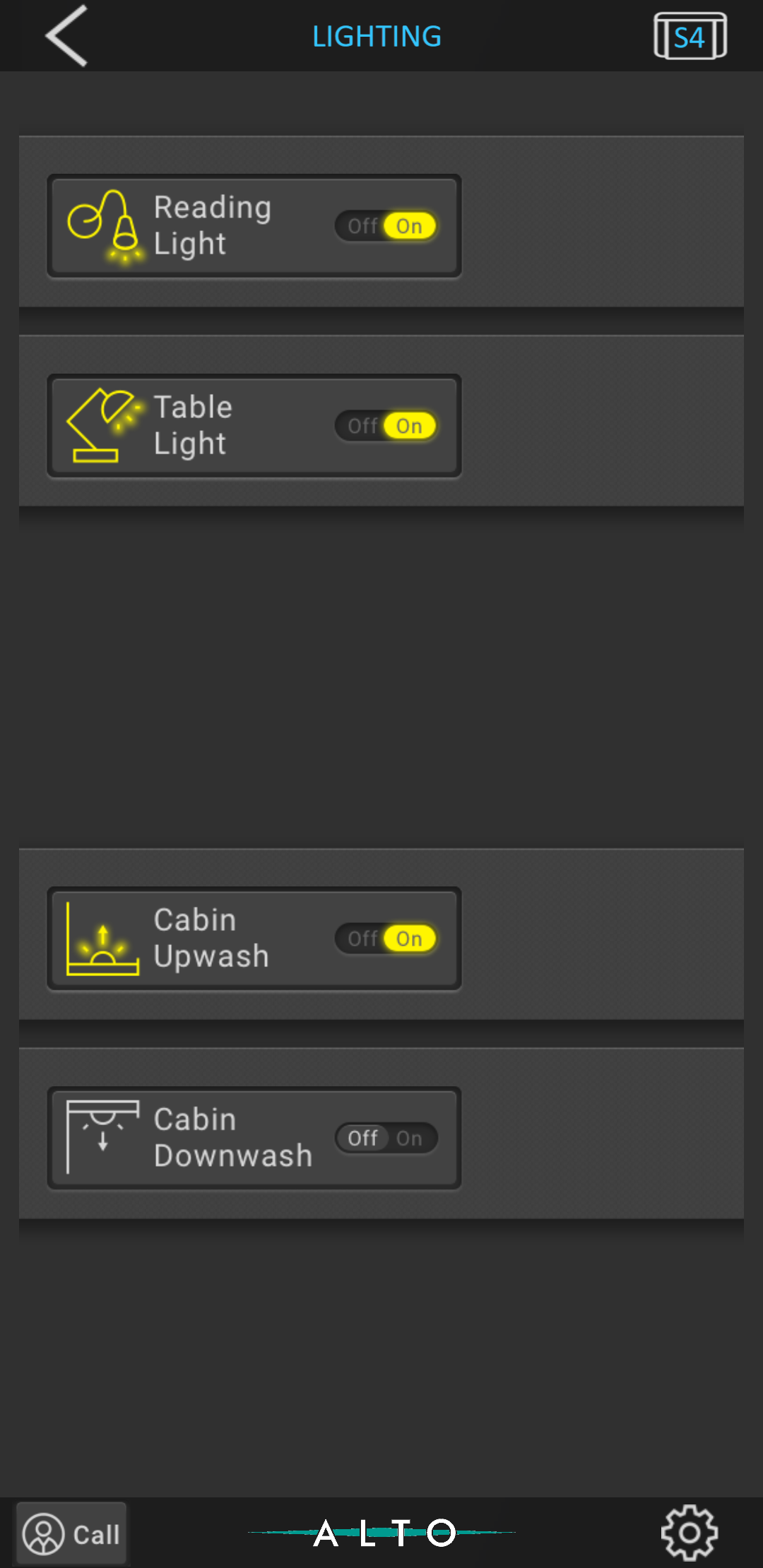 Cabin Management Control at your fingertips.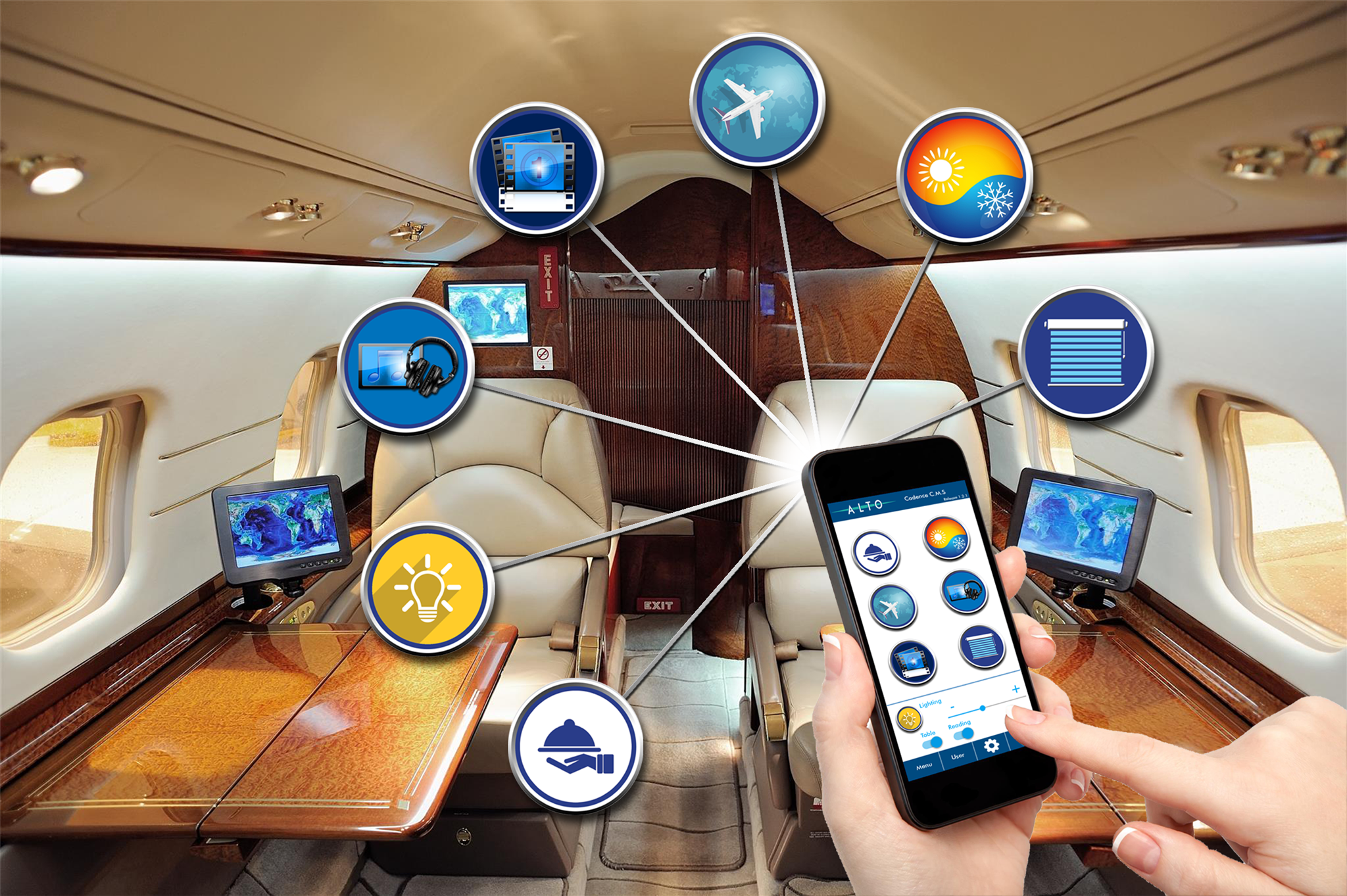 Intuitive, user-friendly, and customized for each aircraft installation.
Beautiful user-friendly 3D graphics are available in light and dark presentation.
Graphics can be customized with your design ideas.
Available for iOs, Android, and Windows from your App stores.
Easily control all ALTO cabin equipment and many third-party devices including lighting, climate, IFE, shades.
Contact us for a fast quote