Cadence

™

Passenger & Galley Controls 
Direct replacement modular switch panels compatible with legacy systems.
ALTO reaches new company milestone: Over 250 installations on retrofit Gulfstream aircraft.
Learn more
Over 450 systems successfully installed in all aircraft types, including Gulfstream, Bombardier, Citations, and Falcon aircraft.
Product Documentation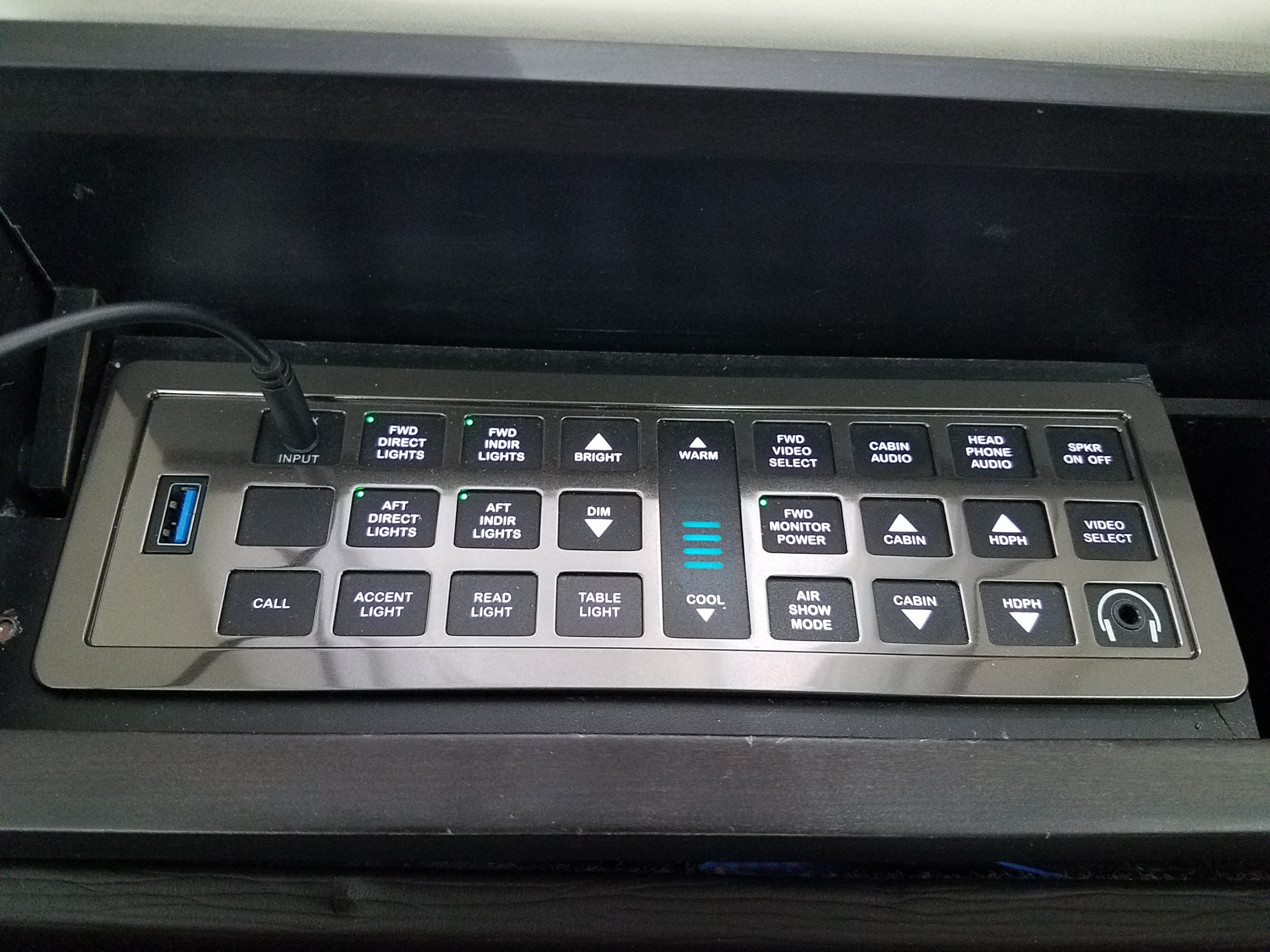 Targeted to installers looking for a seamless, easy upgrade in legacy cabin switches and obsolete CMS/IFE.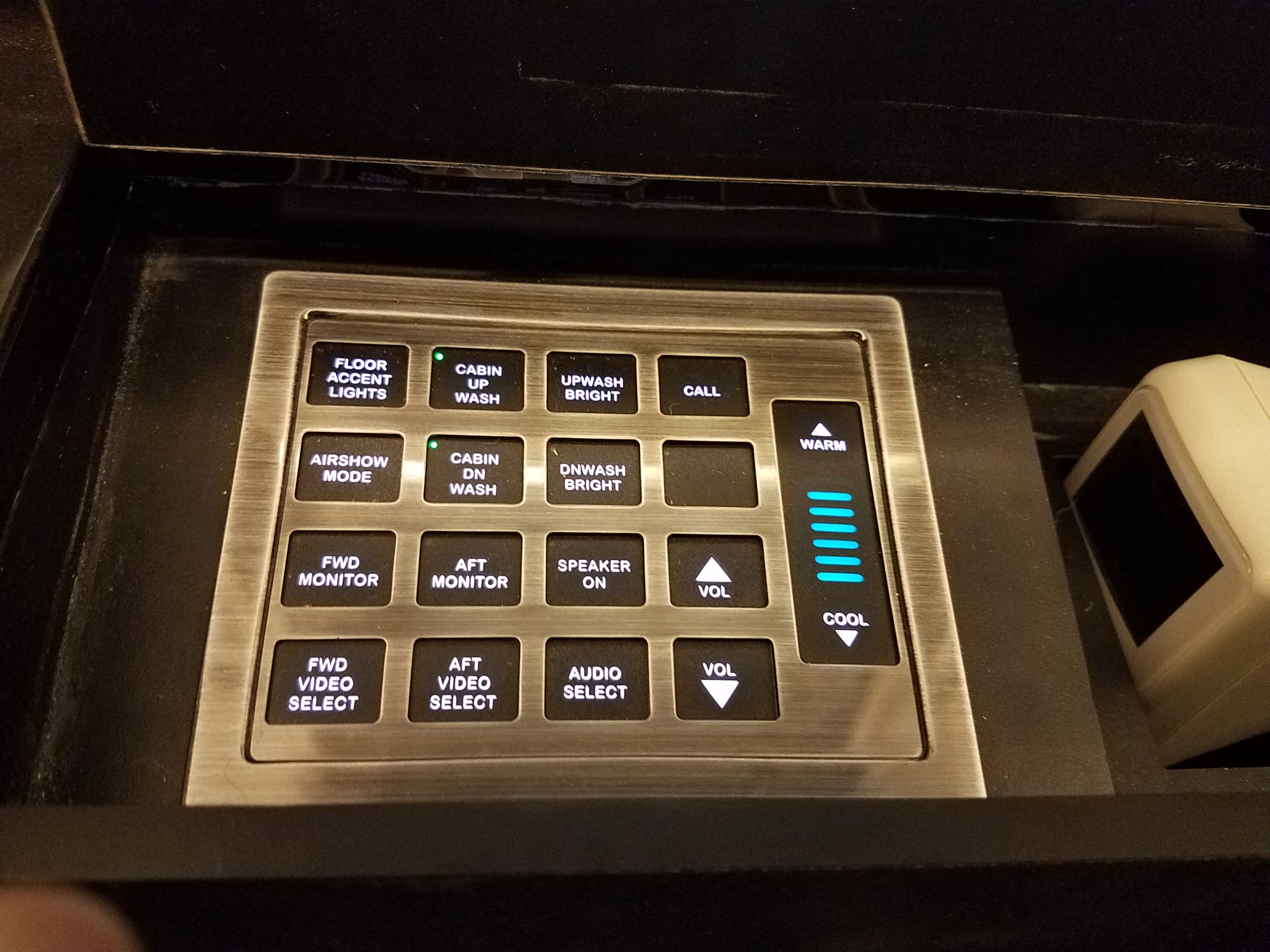 Designed in house with simplicity in mind. It's simple to install, simple to use, and simple to fit in your budget.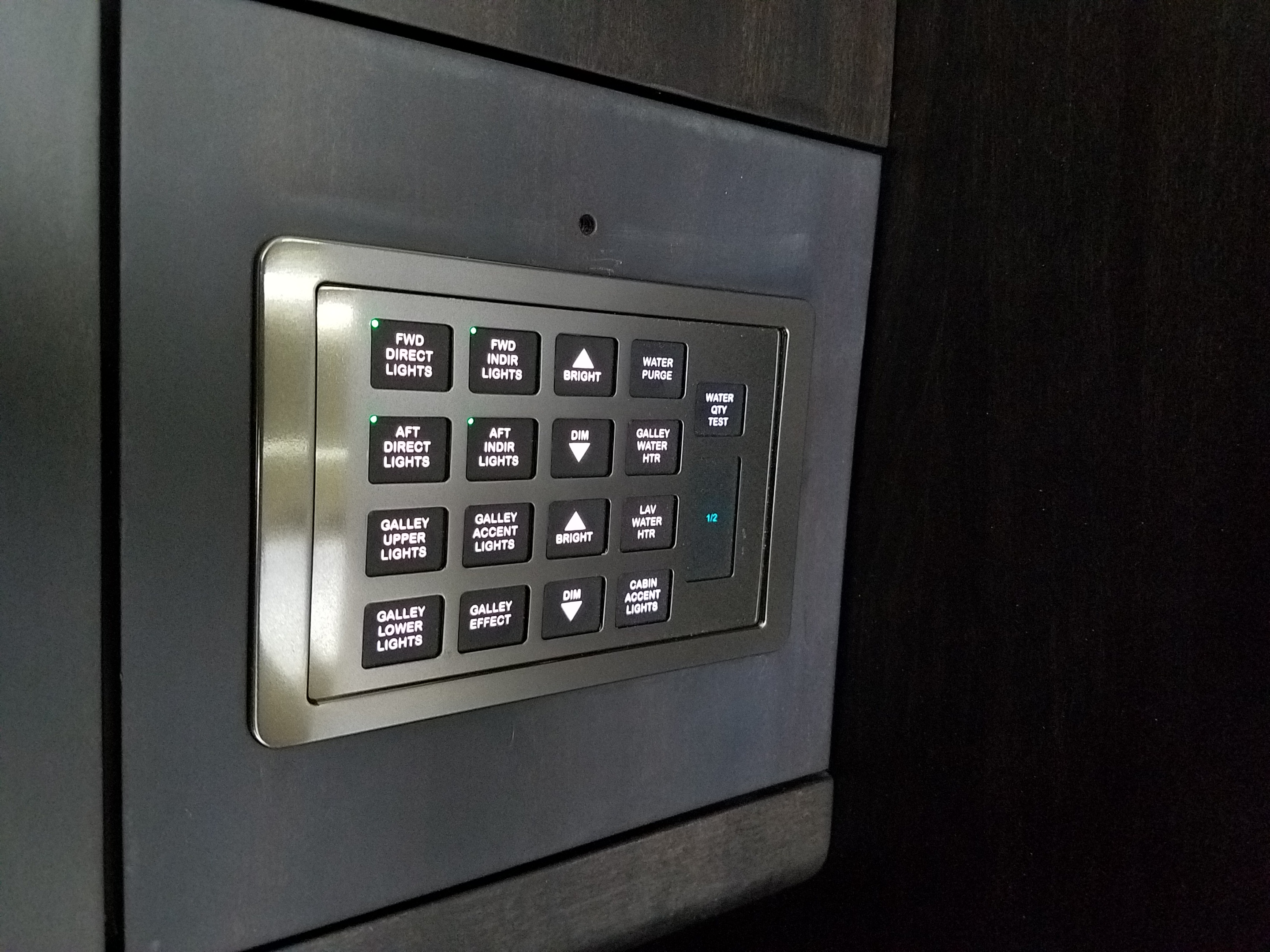 Drop-in solution. Fits into existing wood cutouts to minimize labor hours and downtime.
All our CSS and relay load controllers are FAA TSO approved, to simplify the field approval process.
No woodwork required. Preserve your furniture & veneers.
Lower-cost alternative for CMS replacement.
Discrete control, no system software required.
Minimal downtime for system installation.
Cadence™ Switch Series Installation Samples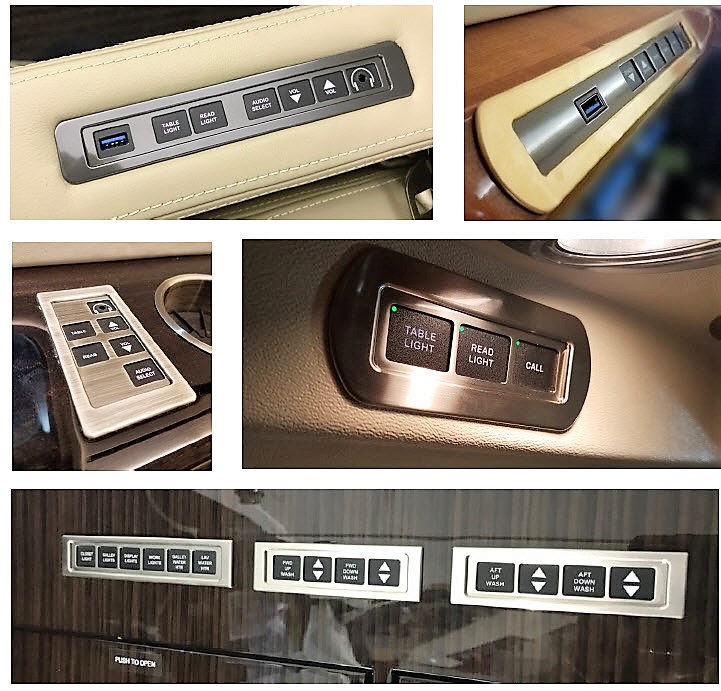 Challenger 604 ALTO updated a former Baker system with fit compatible switches and a fully operational CMS system. Existing HD bulkhead monitors were preserved along with six personal CVBS existing displays at each seat. ALTO maintained the functionality of the local seat monitors with personal video control. Replacement switch panels were enhanced by adding USB charging ports in select panels. The system features independent headphone stations and a tuned ALTO audio system with PA.
Gulfstream G400 ALTO updated a previous Airshow 80 series CMS system with completely fit compatible switches. No woodwork for the interior. This system was unique in that the headphone functionality was removed from the aircraft instead of PEDs. The former upper PSU speakers were collocated with the former headphone position with Read, Table, Call, and Shades all within the same profile as the original switch. Removing headphone functionality is a very cost savings idea plus there's nearly a 40% reduction in the number of individual panels when the PSU switches are eliminated.
Challenger 604 ALTO replaced a former Audio International system with a complete CSS system including switches, controllers, HD video switching, and cabin audio with PA. Audio International has several SPS variants available, and this was the standard, non-cover bezel version. ALTO replaced all the panels in fit compatible cutout with minimal wood changes. The system featured 2 HD monitors, HDMI port, Blu-ray and Airshow 500.
Gulfstream GV ALTO replaced the former Pacific Systems switches with 100% fit compatible units resulting in no woodwork in the aircraft. ALTO supported HD switching and full audio control of an existing ALTO audio system. The budget can be extended by using the current ALTO system on board the aircraft. Although we prefer to update the audio, our modular approach will allow us to use the existing components once risk for obsolescence has been made. ALTO provided complete control of all lighting and aircraft systems.
Falcon 900B Legacy F900B aircraft are typically equipped with the old, mechanical Eaton switches. While they served their purpose back in the day, the cosmetic styling leaves a lot to be desired based on today's standards. This customer was updating the wood in the aircraft, and the MRO convinced the customer to use ALTO switches to freshen up the cabin. So, while fit compatibility was not an issue, full replacement functionality of the former system was essential. ALTO replaced all the previous functions with new switches and even streamlined the system by consolidating functionality in the aircraft to simplify operation. No IFE and Airshow were displayed on the monitor at all times.