OVER 20 YEARS PROUDLY SERVING BUSINESS AVIATION
ALTO Aviation is the premier supplier of high-end cabin audio & entertainment systems for business aviation.
We offer the most complete line of loudspeakers, amplifiers, subwoofers, surround systems, passenger controls, page/chime speakers and special customized cabin audio equipment, including full turnkey stand-alone systems, and budget friendly Cabin Management System upgrades.
ALTO premium cabin audio systems are standard equipment on most major OEM and are the preferred choice for retrofit installations.  We have near 3,000 audio systems currently flying the skies worldwide.
All our systems are DO-160 tested and hold TSO Certification.
A TEAM COMMITTED TO EXCELLENCE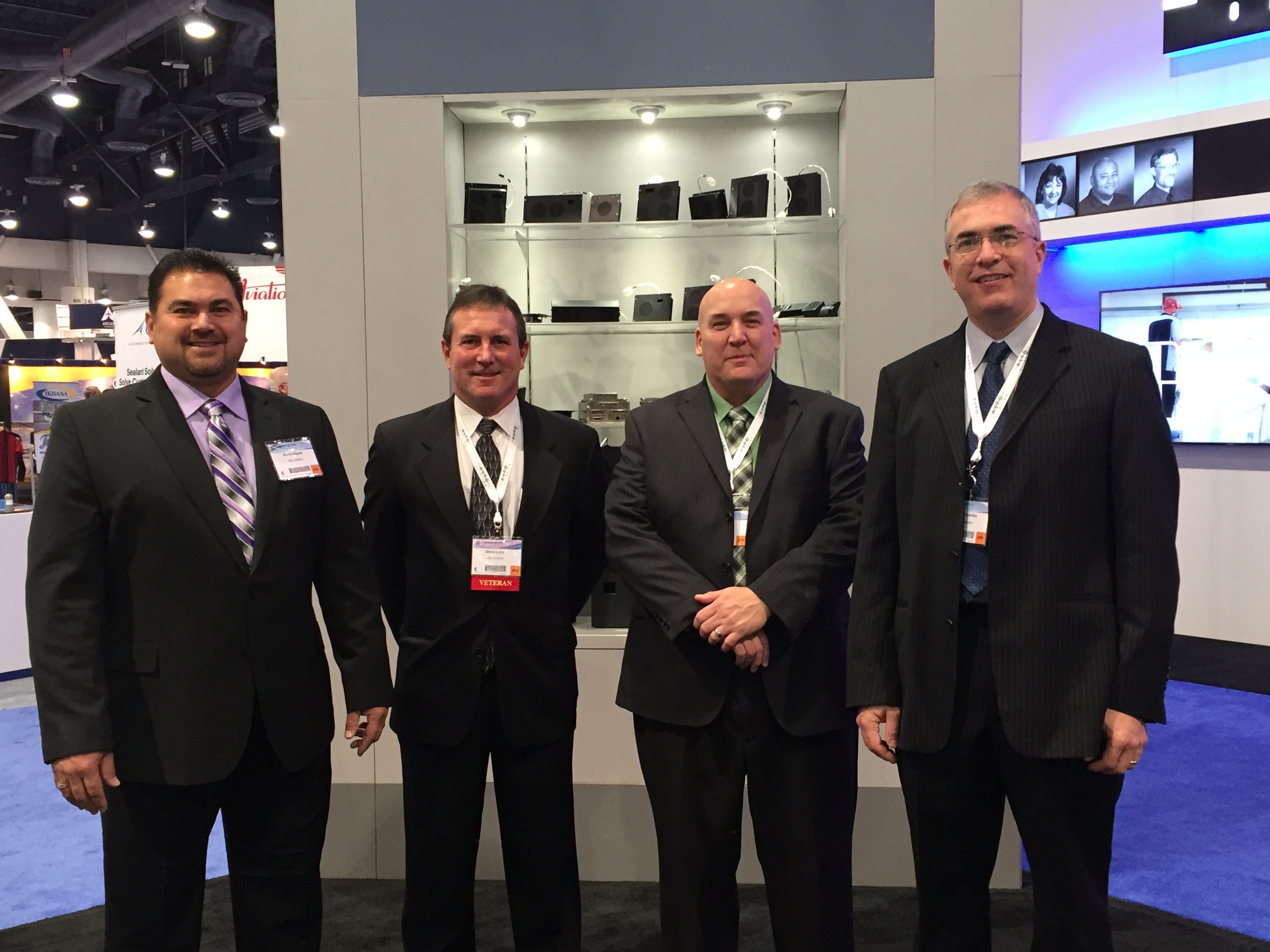 ALTO is fully committed to providing each cabin with outstanding sound quality. Our dedicated team of engineers and customer service professionals provide excellent support and are available 24/7. All ALTO audio & entertainment systems are proudly designed, engineered and manufactured in the US, and distributed worldwide.
We are committed to continue our leadership in the industry by strengthening the partnerships with our clients, developing new technologies, investing in research & product development, and investing in co-op opportunities to train outstanding college students who seek a career in audio engineering.
Watch Video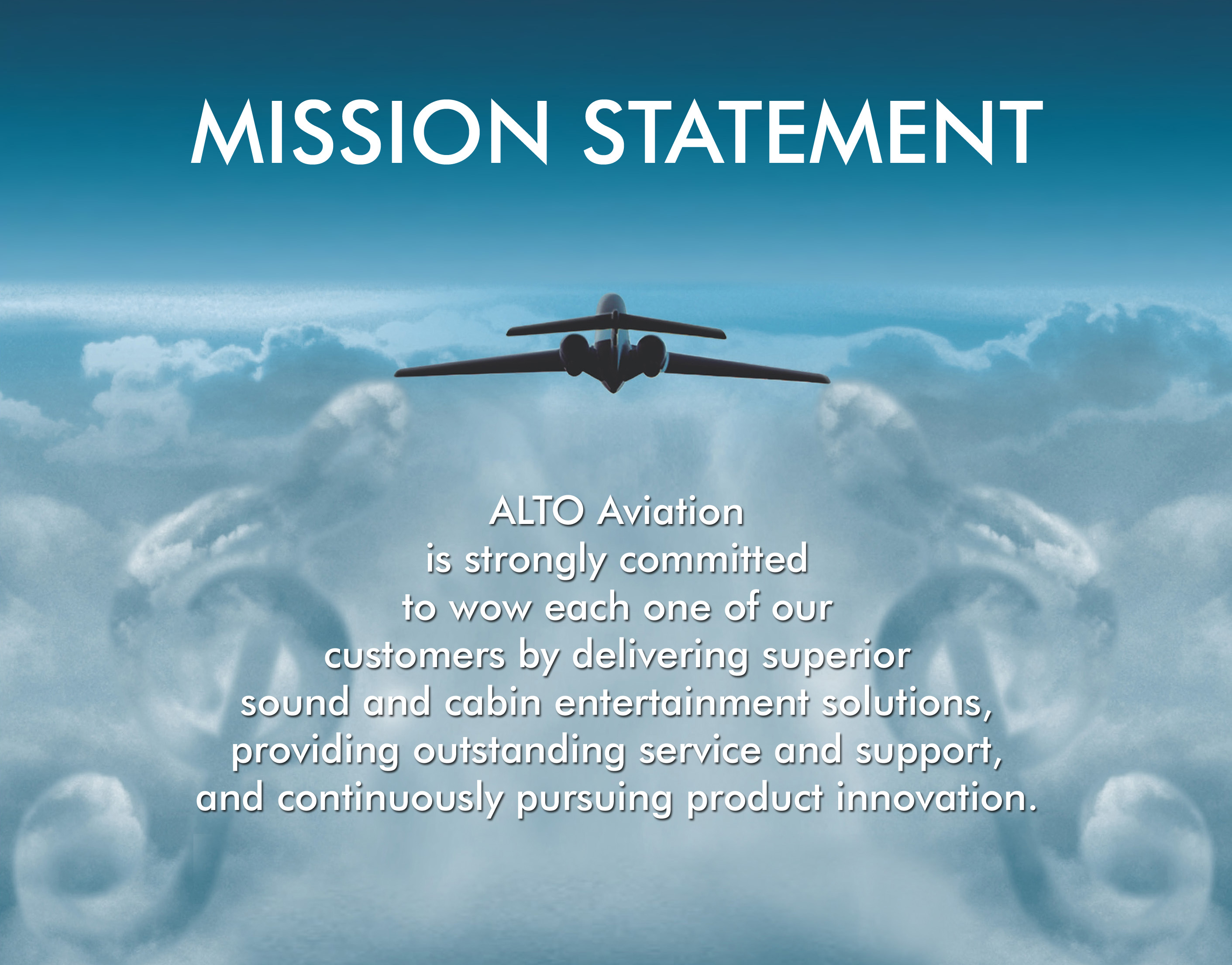 ALTO Aviation is an aerospace industry leader in the design, manufacture, and distribution of premium cabin audio and entertainment systems, passenger controls & Cabin Management System upgrades for all aircraft type, corporate, private, VIP, VVIP jets, and helicopters. Our products and solutions are offered as standard equipment in most major OEM and selected as the preferred choice for retrofit installations.  
Our superior components, the lightest and smallest in the Business Aviation industry, include a full line of loudspeakers, amplifiers, subwoofers, direct replacement passenger controls, Bluetooth Audio, System interfaces, and accessories.  
Our offering also consists of the most technologically advanced and innovative customized solutions in In-Flight Entertainment Systems, with our signature ALTO nVELOP Digital Surround Sound™, Public Address Systems, and Cabin Management Systems upgrades, all designed with your aircraft in mind, and with the highest existing audiophile standards.  
ALTO is also a manufacturer and provider of precision metal fabrication and machined parts for aerospace, and other highly regulated industries. All our systems are DO-160 tested, hold TSO certification, and are customized for each cabin, providing to the VIP and every passenger in the cabin with the most outstanding acoustic and entertainment experience at 40,000 feet of altitude.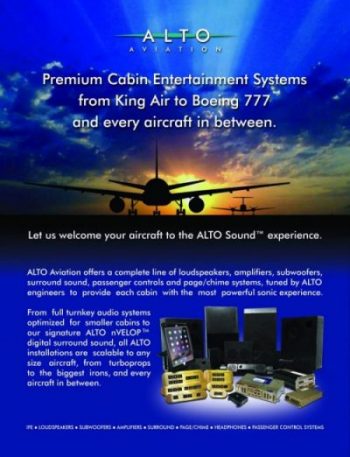 Sterling, MA / USA Facility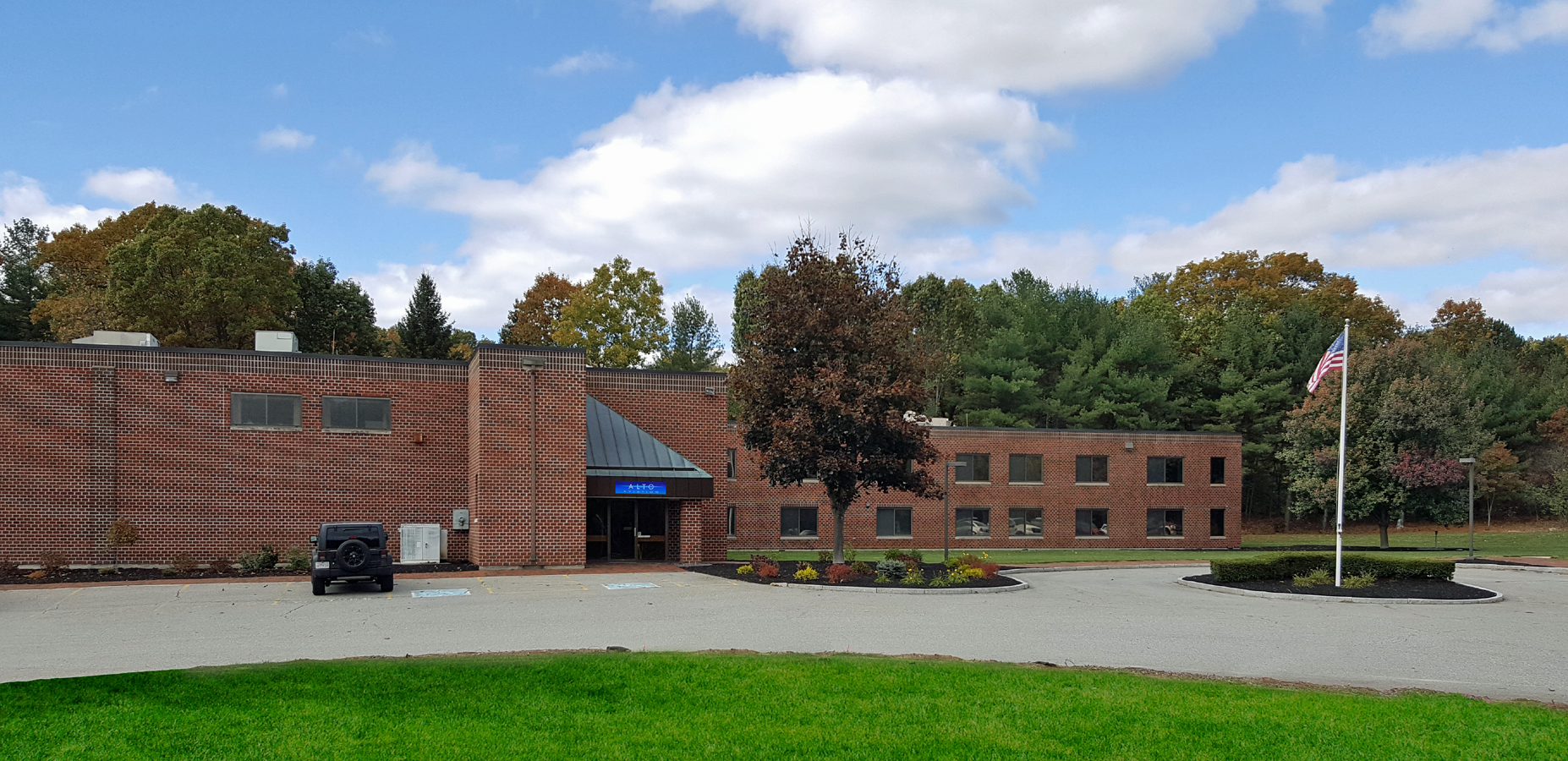 State-of-the-art headquarters expanded to 38,000 sq. ft.

 

ISO 9001 Certified facility.

 

Operations and Customer Service

 

Manufacturing and Quality Control

 

Full machining and fabrication capabilities

 
Jupiter, FL / USA Facility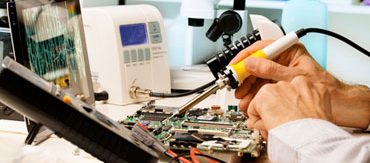 Engineering labs 6,000 sq. ft.
Product research & development
In-house environmental and vibration qualification testing capabilities
Acoustic testing rooms
Cabin mock up with full Cabin Management System & In-Flight Entertainment testing capabilities
ALTO AVIATION CORPORATE TIMELINE
For current employment opportunities, and student internship programs for recent graduates with a passion for audio systems, aviation and software, please emails us your area of interest, cover letter and resume at careers@altoaviation.com